Below, we answer the most frequently asked questions about the Level 9 Amenity Deck, a personal playground overlooking Honolulu.
Can we bring food and drink to the amenity deck?
Bringing your own food and drink is welcomed at the BBQ cabanas and Club Lounge.
How many BBQ cabanas are there?
On the ninth floor amenity deck, there will be four private BBQ Cabanas for your outdoor dining experiences, in addition to open grilling areas that are for quick and easy use.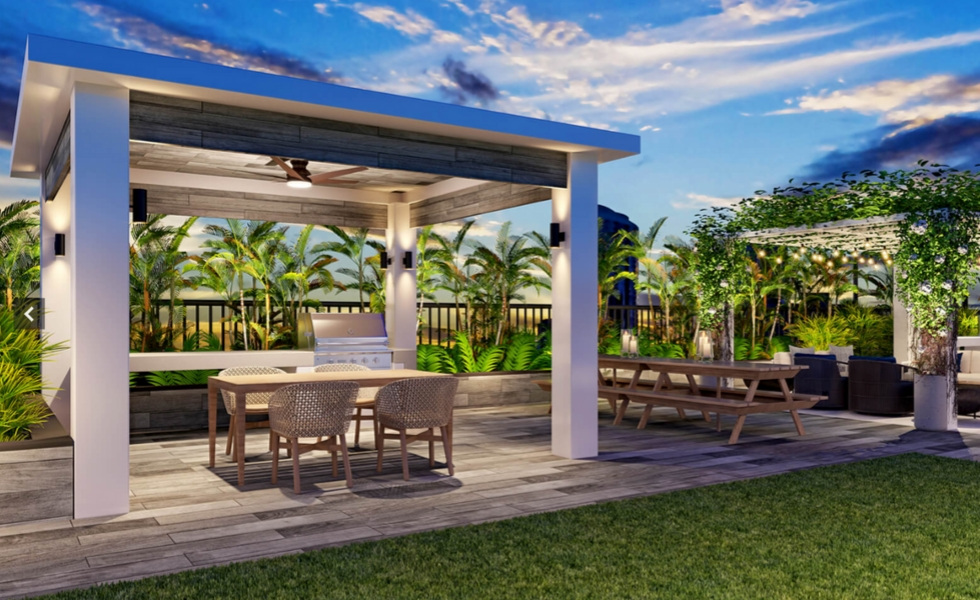 How big is the pool and spa area?
The pool will be approximately 55 feet by 22 feet. Plus, it's warmed! Coming in at around 1,200 square feet, there will be lots of room for relaxing.
Can my pup live with me at Azure Ala Moana?
Azure Ala Moana is dog-friendly, and residents are allowed up to two canines per home. To keep our pups happy, features are even incorporated into the design such as an integrated pet bowl drawer in the kitchen. Dogs will also enjoy the Puppy Park on the Recreation Deck Level which features a gated, 1,300 square-foot area of synthetic turf for your pup to play.
Where are the owners' storage lockers located?
Owners' storage lockers will be located on the second floor of Azure behind the retail plaza. Here you're able to store belongings like luggage, keepsakes, tools, and more. Its convenient location guarantees easy access at all hours of the day.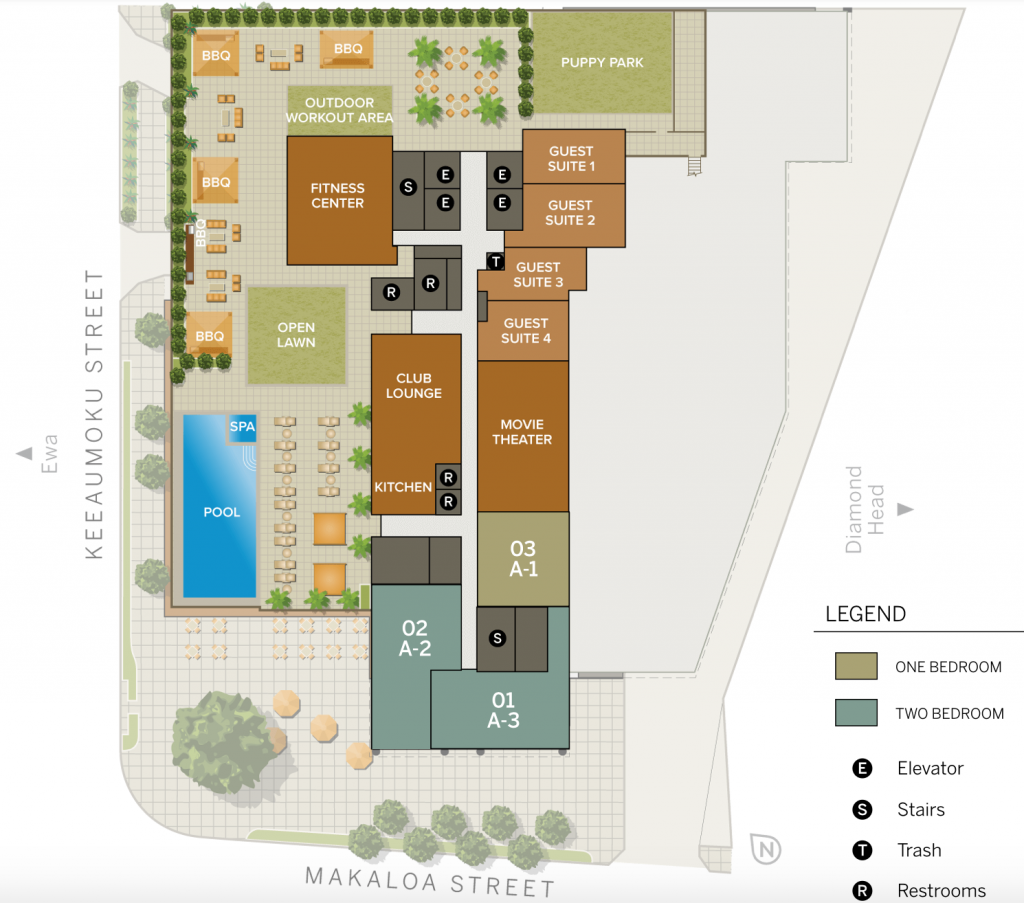 Back To Main