This week we're sharing some of the top questions asked on the more than 20,000 square-feet of stand-out amenities that Azure Ala Moana has to offer.
From a Fitness Center with outdoor work out area, Club Lounge with kitchen, and movie theater with comfy, reclining seats, the amenity collection at Azure Ala Moana transforms modern conveniences to create the lifestyle you've always dreamed of.
You've got questions. Here are answers to some of the most common inquiries our sales team receives:
Q: What is a Club Lounge?
A: Our Club Lounge is a private indoor space which can host gatherings and small private events. It conveniently includes a catering kitchen, for food prep or to keep your dishes hot or cold during the event. You can even make reservations to save the space in advance.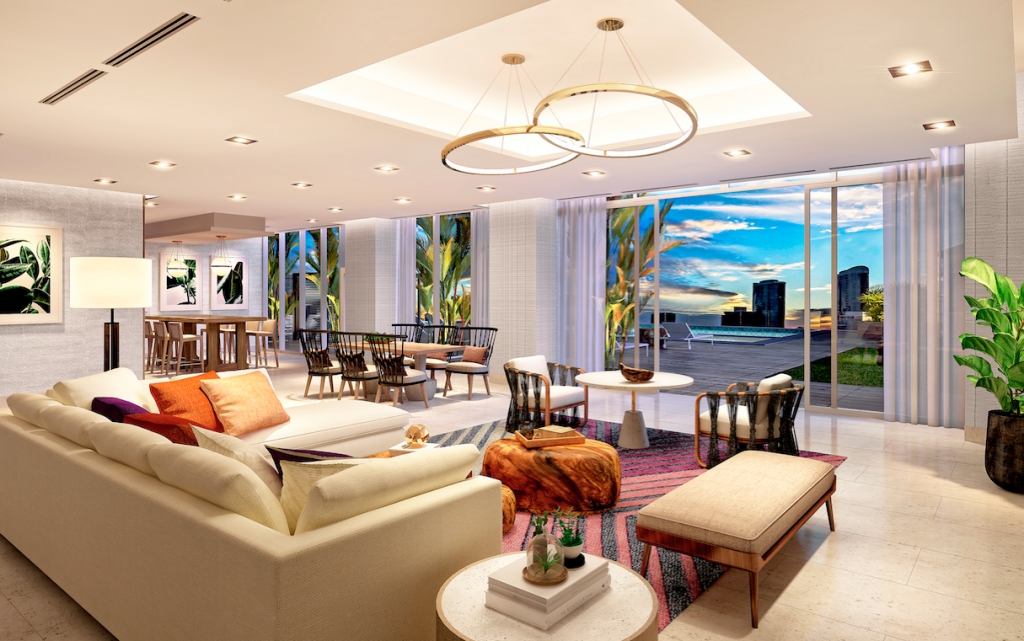 Q: What are Guest Suites and how do they work?
A: Our Guest Suites are a convenient alternative to a hotel room, allowing out-of-town family and friends to remain close by  – and even use the rest of the condo amenities. Azure Ala Moana has four suites available averaging nearly 440 square-feet – about the same size as a hotel room. The actual cost per night will be determined by the condo association, but based on existing condos, we expect them to be priced between $150-$200/night.
Q: Can you share any details on the pool?
A: The pool is designed to be 1,200 square-feet and approximately 55 feet by 22 feet. Bonus, it's warmed as well! Another great feature to point out – pool and spa users will appreciate both lounge chairs and chic daybeds to enjoy the Honolulu sun and skyline from.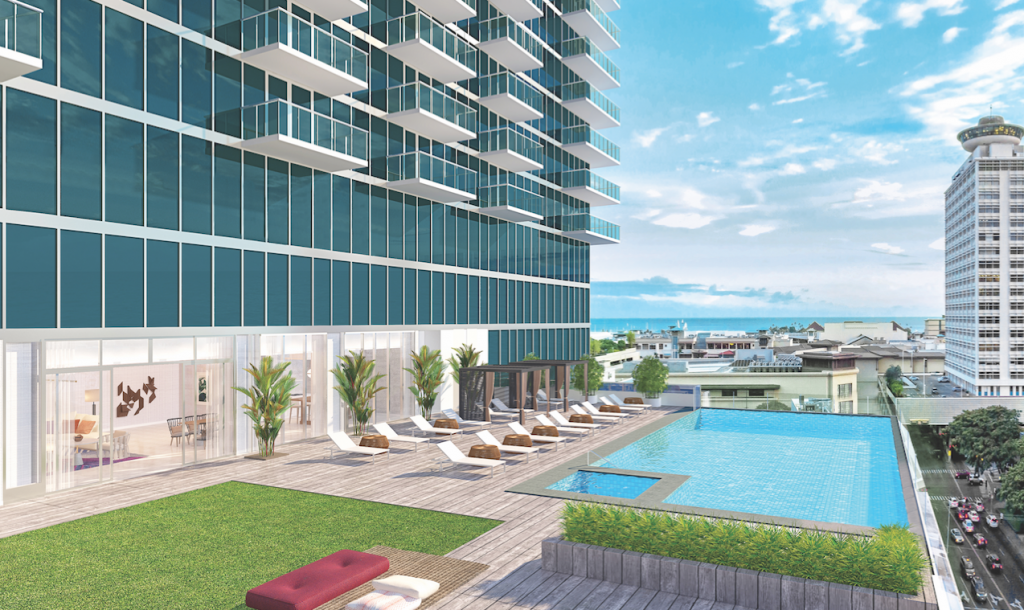 Q: Can my pup live with me at Azure Ala Moana?
A: Azure Ala Moana is dog-friendly, and residents are allowed up to two canines per home. To keep our pups happy, features are even incorporated into the design such as an integrated pet bowl drawer in the kitchen. Dogs will also enjoy the Puppy Park on the Recreation Deck Level which features a gated, 1,300 square-foot area of synthetic turf for your pup to play.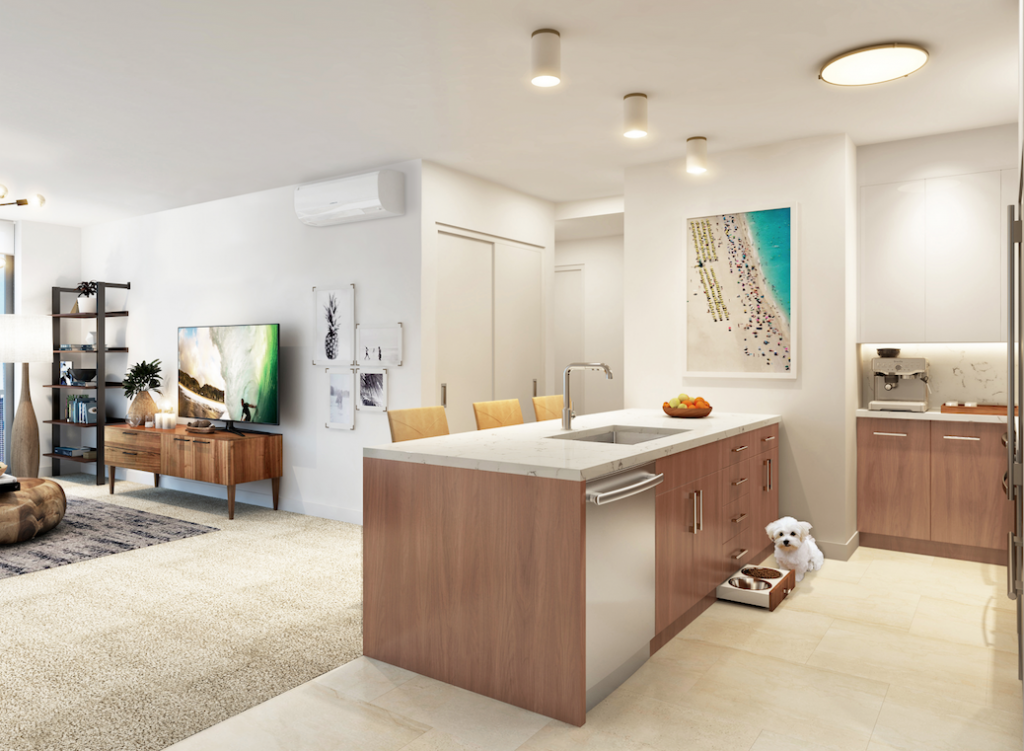 Want to make the amenities at Azure your own? Check out our website for the latest availability, or visit our Sales Gallery and learn more today!
Back To Main