.
Buying a home is often the biggest purchase an individual will make in their lifetime. There are so many things to consider and many things that even a seasoned home buyer may find complex.
Local real estate expert, Karl Heyer IV — managing member of Heyer & Associates, which is the exclusive project broker for Azure Ala Moana, as well as many of Honolulu's most successful recent condominiums—shares some of the things he looks out for when considering a new condominium.

.
DEPOSIT PAYMENT – Consider the initial deposit vs. the purchase price

When purchasing a new condo, of course one of the things you'll take into consideration is the purchase price. However, when buying "new construction," your condo can take two- to three-plus years to build, and thus the developer will require a percentage of the purchase price as a deposit in order to hold your desired unit.
Assuming you can qualify for the necessary mortgage loan, my advice is to focus on the deposit requirement cost as opposed to the entire purchase price.
So the first question is, "What percentage of the purchase price must I pay in advance to reserve my residence?" At Azure Ala Moana for example, the developer requires a deposit of 15% of the purchase price.
The second question, "Is it worth it to increase my deposit-spend in order to get a better residence?"…say a larger floor plan or a unit on a higher floor. Take for example a buyer who was originally interested in Azure's two-bedroom, two-bath residence #2710…

This buyer was dead-set on spending under $1 million on a condo. But when we got him thinking in terms of the 15% deposit payment, he realized that the additional $8,911 upfront meant he would jump up 11 floors, offering him a better view and more conveniently located parking stalls.mo
UNIT COUNT & MAINTENANCE FEES – Who's taking care of the shared costs?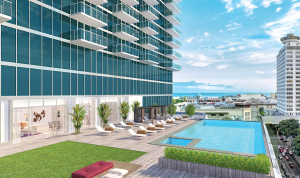 Maintenance fees are charged to all homeowners to pay for the operational costs of the building such as maintenance, security, staffing, and in many of the newer condos, residential concierge services.
When comparing different condominiums and their associated maintenance fees, many people look at the cost per square foot and assume all things are equal. Two additional things you should consider – the services offered and the number of residences in the building.
There is usually a direct correlation between the services being offered – e.g. valet, package delivery – and the number of employees required to meet the demand for the services, as the payroll costs associated with those services directly impact the maintenance fees. It is good to note, most services offered are a function of the building's Annual Operation Budget as determined by the Board of Directors, and thus stand to be eliminated or modified as an optional "pay for use" service, additional to your maintenance fees.
There is a fine line between buying into a building that has enough residences to keep the shared cost of maintenance at a reasonable price, while not having so many residents that the operation of the building and the amenities are overburdened. With a tower of more than 500 units for example, you could potentially find yourself sharing the pool with over 1,000 neighbors.
When it comes to occupancy, the unit mix – the breakdown of studios, one-, two- and three-bedroom units in a building – is another factor to consider. A 350-unit tower with a majority of one-bedroom units will typically have less residents than a 350-unit tower with a majority of three-bedroom units. But a tower with a majority of one-bedroom units may have a higher percentage of investor-owners who rent out their condo.  A building with a high rental occupancy tends to have a higher turnover than a building with a high owner-occupant rate. Again, this sort of thought process will help you understand the potential occupancy of a building, as well as the usage of the building amenities.
.
PRICE PER SQUARE FOOT – An industry method to understanding a home's value
The development industry often looks at the "price per square foot" as a way to understand the value of a home and how it compares to similar buildings.
What we've been seeing lately is a trend to reduce the size of floor plans in order to keep the overall purchase price competitive in the market. In some cases, this has the effect of increasing the unit's price per square foot to the levels found in some of the most high-end buildings in Honolulu.
So while it may seem reasonable to purchase a $500,000 unit in today's market, if it's a 300 square-foot studio, you're looking at spending over $1,666.00 per square foot.
FUTURE DEVELOPMENT AND RAIL – Thinking ahead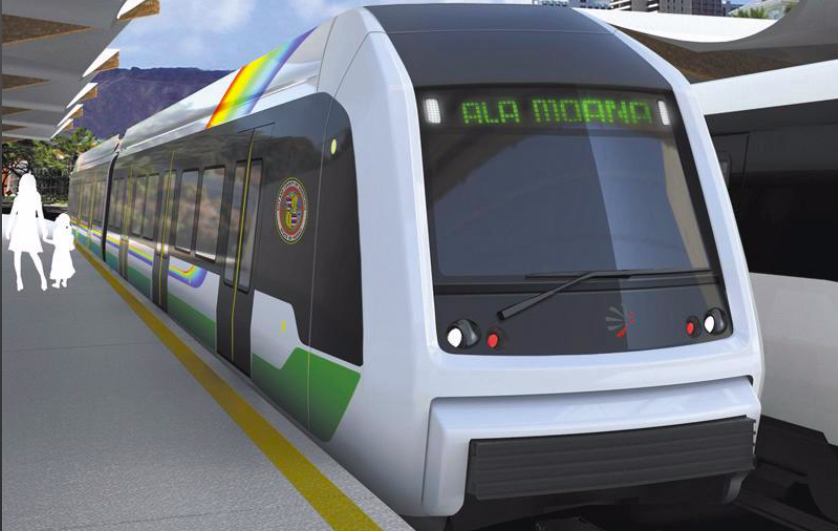 When deciding on a tower or specific unit to purchase, you'll want to consider what impact future development may have on your purchase. Buyers will typically inquire what other tower developments are planned and how they might affect their views. It is safe to say that unless you are purchasing on Ala Moana Blvd. fronting the beach park, there is a high probability that something will be built that will impact your view at some point in the future.
Another important consideration is the impact future development has at the street level.  For example, take Kakaako's "Super Block" – the 17.25-acre parcel bounded by Ala Moana Boulevard, Piikoi, Waimanu, and Kamakee Streets. The Nauru Phosphate Royalties Trust received a planned development permit in 1984. The construction based on that permit began with Nauru Tower in 1988 and will complete in 2019 with Hale Kewalo. Essentially, an area with a radius of about 300 yards has been under construction for 31 years. I think we can all agree the end product is beautiful…it just takes time to get there.
Another thing to consider is the possible impact of Honolulu Rail Transit. As you may know, the City & County of Honolulu is encouraging "Transit Orientated Development" along the rail route. A major benefit to the development community is that the City is willing to approve tower heights up to 400 feet and densities up to 10 times the land area in exchange for affordable housing and infrastructure improvements, a benefit to the community as a whole.
If you believe rail will be important in your lifestyle, pick a building that is a convenient walking distance to a station– not in the station. As this relates to views, be cognizant of the fact that a parcel of land that in the past may have only allowed a 200-foot building may now have a 400-foot tower on it.
DESIGN & AESTHETICS – Imagine your future lifestyle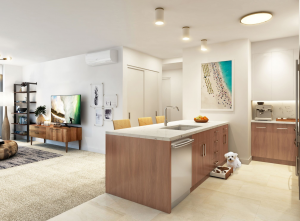 A model residence is a great tool to help buyers experience the design of the project, see the quality of the fixtures and finishes first-hand, and visualize the spaciousness of the home. Typically a developer will at least build the kitchen and bathroom, or often times, as we have at the Azure Sales Gallery, nearly a full residence.
For most projects, the details of the common areas aren't finalized until later in the development process. This is where I look to the experience and reputation of the project design team, as well as what projects they've worked on in a similar market segment, to formulate an idea of their design aesthetic. While ultimately it is the developer's final determination, this is a great way to gauge what the amenities of your future home might look and feel like prior to seeing the completed building.
***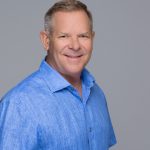 Karl Heyer IV is the managing member of Heyer & Associates. Karl has been actively involved in real estate development for more than 25 years. His experience includes new business development, project feasibility, and new product sales and marketing. His knowledge of inventory, economic conditions, and historical perspective combine for a unique understanding of the marketplace and the forces driving it.

Karl was born and raised in Hawaii and is an alumni of Punahou School. Karl holds his Bachelor of Science Business Administration degree from the University of Southern California. Karl received an MBA from Chaminade University of Honolulu.
Back To Main