The action at the Azure Ala Moana construction site continues with exciting progress being made each day. With the 10th floor being poured this week, we're happy to announce that Azure Ala Moana has crossed the 100-foot mark of vertical construction!
After finishing the podium, consisting of the retail plaza, lobby, parking levels, and amenity deck, work will now focus on the residential floors of the tower. Soon, construction will be progressing at about one floor per week. You'll really be able to see the progress they've made as you drive by!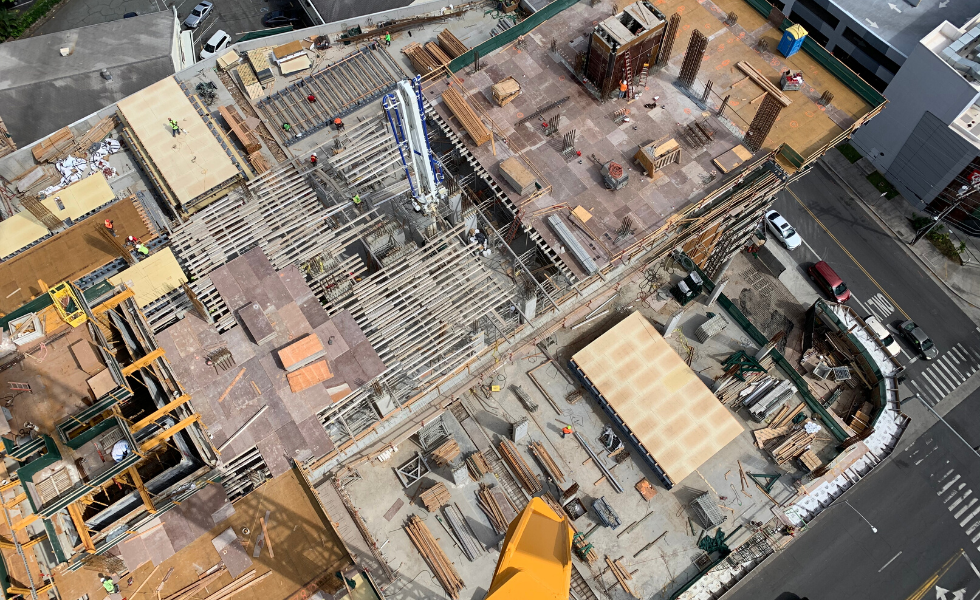 As the tower grows in height, the various trades will continue installation of the plumbing, HVAC, and electrical systems throughout the podium levels.
Currently, a partial delivery of approximately 62 tons of glass, including 463 glazed window units, is on its way to our island and anticipated to dock this week. Glass installation will begin on the lower, makai-facing levels in May, and on the residential levels in June. Then we'll really start to see Azure take its shape!
Thinking about buying a home at Azure? The Sales Team will customize a digital presentation just for you so call them at (808) 517-6708 to schedule a virtual appointment today!
Back To Main