Pools are a highly desirable amenity, especially here in Hawaii, where weather is warm and the sun shines almost daily. At Azure Ala Moana, residents reap the benefits of having a pool in their backyard without having to worry about the maintenance or upkeep of it.
Overlooking Keeaumoku Street, the pool seems to flow over into the energy of the city below. Views of the ocean and Honolulu's cityscape become the picturesque backdrop for your everyday life.
Whether you're using the pool deck for family time, "me time," or fitness, you'll feel like you're on permanent vacation as you relax and unwind on one of the many poolside lounge chairs, or under one of the two covered cabanas. Step into the integral jacuzzi and have your worries wash away as the jets soothe your body from head to toe. The adjacent lawn is there for a game of catch, an alfresco workout and more.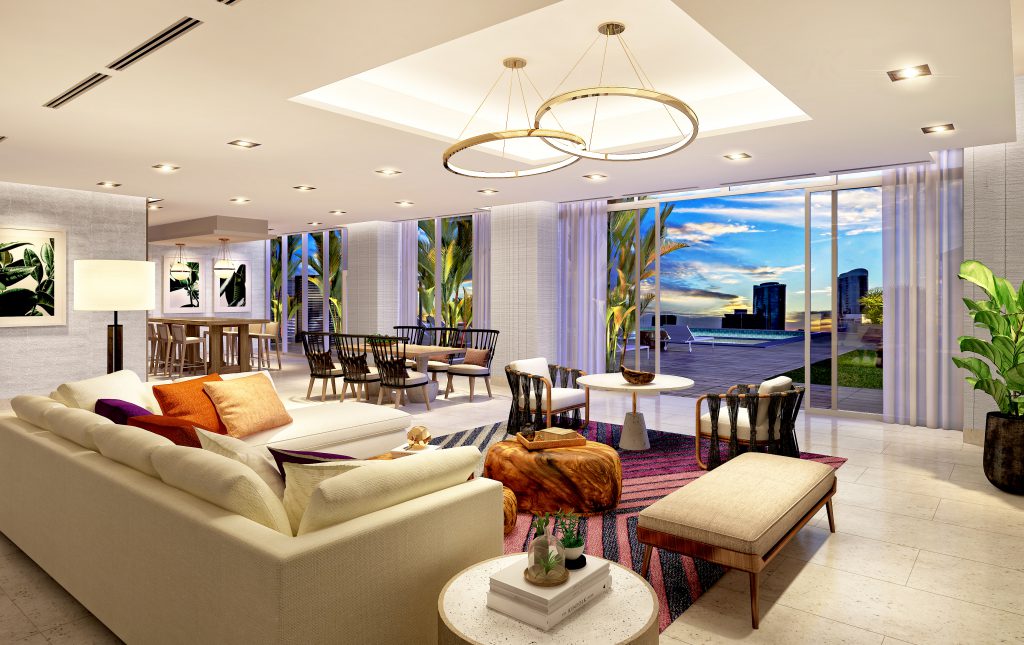 After all the fun in the sun, the connecting Club Lounge is the ideal place to continue your day with family and friends.
Designed by Interior Design Magazine's "Number One Hospitality Design Firm," Hirsch Bedner and Associates, this club lounge is just as beautiful as it is functional.
Prepare dinner with state-of-the-art appliances as you keep an eye on your loved ones through the sliding glass doors and floor to ceiling windows that open to the outdoors.
Quartz countertops help bring out your inner chef. Once dinner is ready, gather around the customized built-in entertainment center and end your day surrounded by those you love most.
Learn more about all of the amenities at Azure by visiting our Sales Gallery, located on the 14th floor of the Pacific Guardian Tower. We are open seven days a week, currently by appointment only.
Back To Main