Running out of ideas to keep you and your kids busy? We've rounded up some family-friendly fun activities in Honolulu that everyone can enjoy. From scavenger hunts to sunset yoga, there's always something to do in your future neighborhood!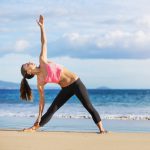 Yoga in the Park
Magic Island | Various Days of the Week from 6:00 – 7:30 PM
Head over to Magic Island at Ala Moana Beach Park for a sunset yoga session! The class welcomes all levels of yogis and is the perfect way to unwind after a busy day while getting your sweat on. A $15 donation is recommended to reserve your spot in the class and can be done here.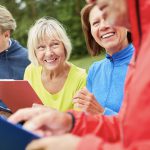 Honolulu Scavenger Hunt
Aloha Tower Marketplace | All Day, Everyday
Round up your kids or a group of friends for this city-wide scavenger hunt! Use your smart phone to guide through 12 different challenges that teach you about the history of Hawaii and fun facts about Honolulu. The scavenger hunt is available to play whenever you want, just secure your team's ticket and instructions here.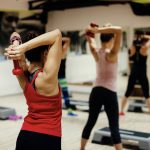 Fitness Class
OrangeTheory Fitness Kapiolani | Daily Classes
OrangeTheory Fitness in-person classes are back! Meet your fitness goals with peace of mind knowing that OTF Kapiolani's location exercises a number of safety practices including social distancing, disinfecting the spaces between each class, and temperature checks for all visiting members and employees. Book a class here or call (808) 377-6626 for a free class.
Arts 'N' Crafts
The Comfort of Your Own Home | 24/7
Channel your inner artist with Ala Moana Center's Playful Project Series! Create fun pieces to display in your home, wow your neighbors with 3D chalk art, or breathe new life into that old denim jacket of yours. 15 different art tutorials from artists can be found here. Happy crafting!
Back To Main