The idea of moving from a house to a condominium brings up a lot of questions – Will I be able to entertain out of town guests? Where will I put my surfboard or bike? Can I still BBQ on the weekends? At Azure Ala Moana, we have solutions to put those questions and concerns to rest with our Myth vs. Facts below.
MYTH: Pets aren't allowed.
FACT: Not only do we welcome pets, we have a built-in food & drink station for your pup in your kitchen. Plus, with a Puppy Park on our amenity deck, your morning walk with your pet is just an elevator ride away.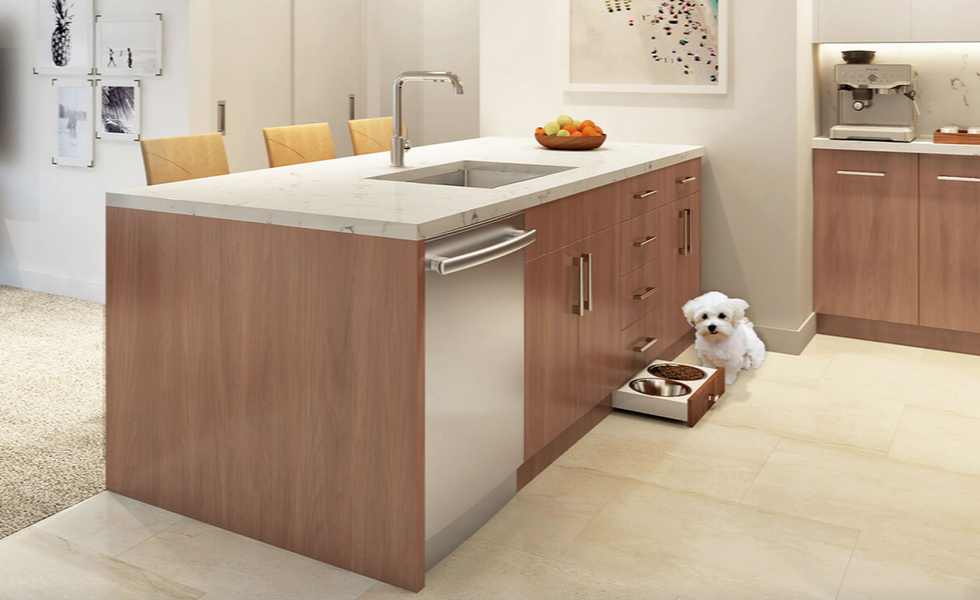 MYTH: We love to BBQ on the weekends, and we'd hate to give that up.
FACT: You'll enjoy BBQing even more at Azure's amenity deck. Our BBQ Cabanas will be a great place to host gatherings for family and friends. With five grilling areas near the pool area and lawn, there's room for everyone. Plus, you'll leave the day-to-day maintenance to the Azure staff. No more grills to clean or lawns to mow.
MYTH: My home won't have enough storage space.
FACT: At Azure Ala Moana, owners will appreciate ample storage space in their residence with closets ranging from 10 to 60 square feet, including walk-in closets in all two- and three-bedroom residences. Linen closets are included in most floor plans – a rare find in new condominiums. Further, each home comes with a private storage locker, as well as the opportunity to purchase an additional storage room. For those who love enjoying the outdoors, bike and surfboard storage is also available.
MYTH:  I won't be able to host out-of-town guests.
FACT: Visiting loved ones can stay close by when you book one of Azure Ala Moana's four fully furnished Guest Suites. The actual cost will be determined by the condo association, but based on existing condos, we can expect the rate to be between $150-$200 per night.
MYTH: I won't be able to entertain friends and family in a smaller space.
FACT: Your family and friends will enjoy many amenities at Azure Ala Moana. You'll have ample space at the Movie Theater, Barbecue Pavilions with shaded dining or spacious Club Lounge with Kitchen – perfect for throwing gatherings both large and small.  Also, take a look and compare the square footage on our floor plans,  you'll see that our larger floor plans allow more room for you and your visitors.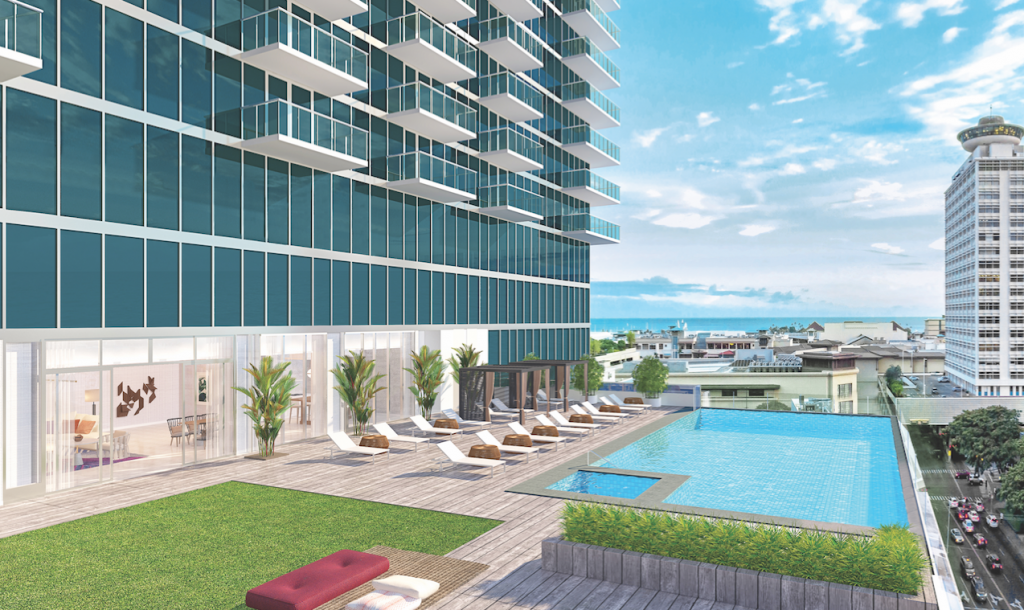 With all the amenities Azure Ala Moana has to offer, you will have the space for all the things and people you love. Want to learn more about our amenities? Read a previous blog post on Azure amenities.
Do you have questions about our amenities or thinking about buying a home at Azure? Visit our Pricing & Available page, or stop by our Sales Gallery & Model Residences today. We are open daily and are located on the 14th floor of the Pacific Guardian Tower.
Back To Main